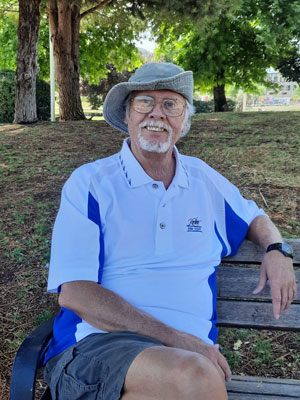 Contact us for a Bible-based archaeological apologetics presentation at your congregation, church, or civic facility. Topics include extra-biblical evidence for the Old and New Testaments, the historicity of Jesus, as well as Biblical history, Islam, Holy Land geography and travel. Custom topics available on request.
Greg is an engaging and interactive speaker. A former engineer and professor at the State University of New York, he has traveled throughout the Near East and is involved in many archaeological excavations including The Temple Mount, Hazor, Ai, Fortress Elah, Gezer, and Mount Ebal. Presently he is the Conservation and Restoration Supervisor at Shiloh.
Check out our facebook page and blog links below.

Greg is available to speak to your Congregation or organization or home group.
Here is a partial list of subjects:

Archaeology of the Temple Mount: Is the Temple Mount Really Jewish…Implications for Believers!

Extra-Biblical Evidence for Jesus Christ and the New Testament

Geography of the Holy Land

Jesus vs. Muhammed

Traveling the Greek Isles with Saint Paul

Go Now to Shiloh!

Let's Visit Israel

Importance of Biblical City Gates
Let's Visit Jerusalem

Discovery of Ai

Historicity of Torah (Old Testament)

Exploring Andalusia: Myth of Islamic Tolerance

The Hebrew Roots of Our Faith

What Every Believer Should Know About Islam

Discovery of the Mount Ebal Curse Tablet: Biblical Importance!

Join the IDF!